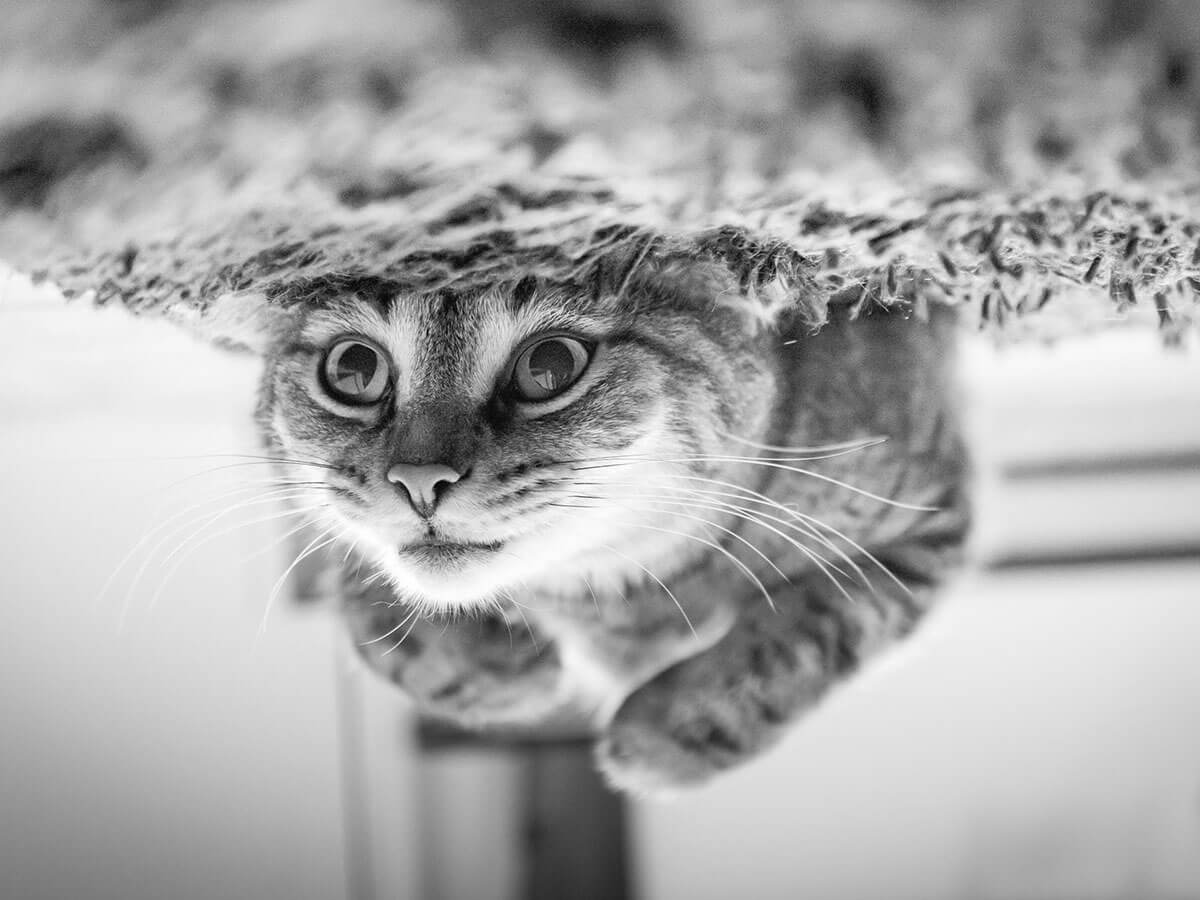 Local SEO For Pet Services
Local SEO for Pet Services
Having a pet service business is a doggone good opportunity. But in today's digital world, it's not enough to just be good at what you do. You need to be visible online, especially in your local area. That's where local SEO (Search Engine Optimization) comes in. Don't worry, we won't leave you howling at the moon trying to figure it out. In this article, we'll unleash some tips and tricks to help you boost your local SEO for pet services.
Utilizing Google Business Profile to Boost Local SEO for Pet Services
When it comes to local SEO, one of the most powerful tools in your kit is Google Business Profile. This free tool allows you to create a listing for your pet services business on Google Maps and Google Search. It lets you provide important information like your business name, address, contact details, and even photos of your adorable furry clients.
But that's not all—Google Business Profile also lets you manage and respond to customer reviews, post updates about your services, and even track insights about how customers are finding and engaging with your business. It's like having a catnip-filled toy to attract more pet owners to your business.
Imagine this: you've just created your Google Business Profile listing for your pet services business. You've filled in all the necessary details, uploaded stunning photos of your furry clients, and hit the "Publish" button. Now, your business is visible to pet owners in your local area who are searching for the services you offer. It's like rolling out a red carpet for pet owners to find and choose your business.
But wait, there's more! With Google Business Profile, you have the power to respond to customer reviews. Positive reviews can be a powerful tool to attract new customers, and by responding to them, you show that you genuinely care about your clients' experiences. On the other hand, negative reviews provide an opportunity for you to address any concerns and demonstrate your commitment to customer satisfaction. It's like having a direct line of communication with your customers, allowing you to build trust and loyalty.
Now, let's talk about the "Posts" feature in Google Business Profile. This feature allows you to share updates about your services, promotions, or any other exciting news about your business. By regularly posting engaging content, you keep your business fresh in the minds of potential customers. Whether it's a cute photo of a new furry client or a special discount for first-time customers, these posts create a buzz and encourage pet owners to choose your services over your competitors.
But the benefits don't stop there. Google Business Profile also provides valuable insights about how customers are finding and engaging with your business. You can see how many people have viewed your listing, how many have clicked on your website, and even how many have requested directions to your business. With this information, you can make data-driven decisions to optimize your online presence and attract even more pet owners.
In conclusion, Google Business Profile is a game-changer for pet services businesses looking to boost their local SEO. It offers a range of features that allow you to showcase your business, engage with customers, and gain valuable insights. By utilizing this powerful tool, you can attract more pet owners to your business, increase your online visibility, and ultimately grow your customer base. So why wait? Get started with Google Business Profile today and watch your pet services business thrive!
The Benefits of Investing in Local SEO for Pet Services
Investing in local SEO for your pet services business can bring a whole pack of benefits. First and foremost, it helps you rank higher in local search results. When pet owners in your area need a groomer, dog walker, or pet sitter, they're more likely to choose a business that appears at the top of the search results. So, by optimizing your website for local SEO, you can fetch more business and wag your tail all the way to the bank.
But what exactly does it mean to optimize your website for local SEO? It involves a combination of strategies such as creating location-specific landing pages, optimizing your website's metadata with local keywords, and ensuring your business information is consistent across online directories. By implementing these tactics, search engines like Google will recognize your website as a relevant and reliable source for local pet services, ultimately boosting your visibility in search results.
Another benefit of local SEO is that it helps pet owners find your business more easily on maps, which is great when they're trying to navigate the tricky streets of your neighborhood. When potential customers search for pet services on platforms like Google Maps or Apple Maps, having a strong local SEO strategy will increase the likelihood of your business being displayed prominently on the map. This can be a game-changer, as pet owners often rely on maps to find the nearest and most convenient pet service providers.
Let's not forget the power of online reviews. A staggering 97% of pet owners read reviews before choosing a pet service provider. By boosting your local SEO, you'll also be increasing the chances of getting pawsitive reviews and attracting more customers. When your business appears at the top of search results and is easily found on maps, it instills confidence in pet owners that you are a reputable and trustworthy service provider. This, in turn, encourages them to leave positive reviews, which can further enhance your online reputation and attract even more customers.
Furthermore, investing in local SEO allows you to target a specific audience – pet owners in your local area. By tailoring your SEO efforts to focus on local keywords and location-specific content, you are more likely to attract pet owners who are actively seeking pet services in your vicinity. This targeted approach not only increases the chances of converting website visitors into customers but also helps you build a loyal customer base within your community.
In conclusion, investing in local SEO for your pet services business is a smart move that can yield numerous benefits. From ranking higher in local search results to improving visibility on maps and attracting positive reviews, the advantages are undeniable. By implementing effective local SEO strategies, you can establish your business as a trusted and go-to pet service provider in your area, ultimately wagging your way to long-term success.
Understanding the Impact of Reviews on Local SEO for Pet Services
We've all seen those online reviews that make us giggle or scratch our heads in confusion. But did you know that reviews can also have a big impact on your local SEO? It's true! Search engines, like Google, use customer reviews as a ranking factor to determine the credibility and popularity of a business. The more reviews you have, and the higher your average rating, the higher you'll rank on local search results.
So, how can you encourage your customers to leave reviews? Well, you can start by providing an exceptional pet service that makes tails wag and purrs rumble. You can also ask satisfied customers to leave a review, either in person or by sending a friendly email. Just remember to thank them for their time and encourage them to mention specific details about their experience. And if you do receive the occasional negative review, don't panic! Responding calmly and compassionately can show potential customers that you care about their satisfaction and are committed to providing excellent pet services.
Using Local SEO to Differentiate Your Pet Services From Competitors
In a dog-eat-dog world, standing out from the pack is essential. That's where local SEO can really give you a leg up on your competition. By optimizing your website and online presence for local search, you can make your pet services business shine like a diamond-studded collar.
Start by identifying what makes your pet services unique. Is it your top-notch grooming skills? The cozy and stress-free environment you've created for your furry guests? Or maybe it's your personalized approach to pet care. Whatever it is, make sure to highlight these unique selling points across your website and local listings. By doing so, you'll attract a loyal pack of pet owners who are looking for exactly what you're offering.
Enhancing Local Search Rankings with Local SEO Tactics
There are plenty of local SEO tactics you can employ to boost your pet services business in local search rankings. One of the first things you can do is optimize your website for local keywords. Think about what pet owners in your area might be searching for and incorporate those keywords naturally into your website content. For example, if you're a dog walker in New York City, you might want to target keywords like "dog walking services in NYC" or "professional dog walker in Manhattan."
Another effective tactic is to build citations for your business. Citations are online mentions of your business name, address, and phone number (NAP). You can get citations by listing your business on local directories, review sites, and even social media platforms. Just make sure your NAP information is consistent across all these online platforms to avoid any confusion among search engines and potential customers.
Optimizing Your Pet Services Website for Local SEO
Your pet services website is like your business's online doghouse. It's where pet owners can learn more about your services, book appointments, and even see adorable pictures of your furry clients. So, it's important to give it some extra love and attention when it comes to local SEO.
One of the first things you can do is ensure that your website is mobile-friendly. With more and more pet owners using their smartphones to find local services, it's crucial that your website looks and functions well on mobile devices. A responsive design will not only improve the user experience but also help with your local search rankings.
Another important aspect of local SEO is to include your NAP information on your website. This includes your business name, address, and phone number. Make sure to place this information prominently on your homepage and in the footer of your website. This will not only help potential customers find you but will also signal to search engines that your pet services business is local and relevant.
Why 1k.marketing?
Now that we've taken a deep dive into local SEO for pet services, you might be wondering why you should choose 1k.marketing to help you with your digital marketing needs. Well, we'll give you a few reasons:
We have a dogged determination to help your pet services business succeed. Our team of experts knows the ins and outs of local SEO and can tailor strategies to your specific needs.

We'll be your loyal companion on this journey. We'll listen to your goals, provide transparent communication, and offer ongoing support every step of the way.

We have a track record of success. Just like a perfectly executed game of fetch, we have helped numerous businesses fetch higher rankings, more website traffic, and increased customer engagement.
So, don't hesitate to reach out to 1k.marketing and let us help you unleash the full potential of your pet services business. We're ready to wag our tails and bark with excitement as we watch your business thrive in the digital world.